Price

RM4.00

Product SKU
CW-20S - CW-75S
Brand
Calter
Availability
In Stock

ENTRY THREADS DIAMETER

Quantity
Description
In outdoor areas with an armoured or braided cable, including lead, sheathed.

Function:
All glands offer to clamp off the armour or braid and a weather seal to the outer sheath of the cable.

Standard: BS6121, Part1:1989
Mechanical: Provides retention of armour or braid impact resistance.
Size: CW 20S-75S
Material: Brass/Aluminium
Finish: Matt/Nickel
Gasket: Neoprene
Shrouds: Pvc/Lsf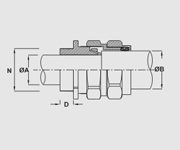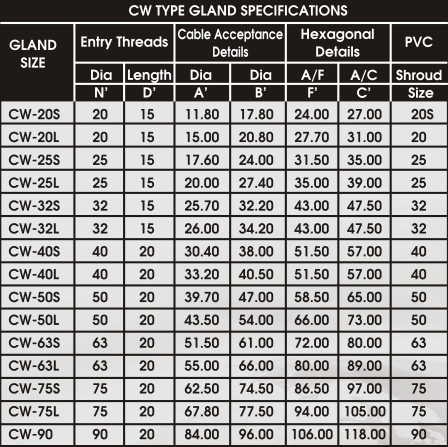 Kits:
CW Gland, Shroud Locknut, and Earth Tag
*Please check your order before payment.
Customer Reviews
[12 PAIRS] KIMBERLY-CLARK™ PROFESSIONAL KLEENGUARD™ G40 BLUE FOAM NITRILE-COATED GLOVES
23 April 2020